University of Washington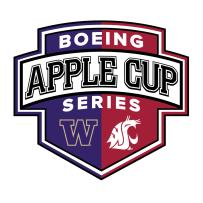 Former players and alumni, Steve Gleason/WSU and Phil Green/UW have challenged each other for this year's Boeing Apple Cup. They are asking students, faculty, alums, and fans of WSU and UW to prove who can raise the most funds in support of Team Gleason and finding solutions for those living with ALS.
---
ABOUT Apple Cup 2020 | University of Washington
Help the Huskies beat the Cougs off the field, as UW competes against WSU to raise the most money to help people living with ALS.
---
Supporters
Name
Date
Amount
Comments
Jon Murai
11/30/2020
$20.00
go daWgs!
Pamela Pollman
11/27/2020
$25.00
Proud to be a Husky!!
Osiel Mendoza
11/25/2020
$20.00
For Phil ~ Go Ducks!
Anonymous Friend
11/25/2020
$200.00
Anonymous Friend
11/25/2020
$25.00
Go Dawgs!!!
Nancy McCoid
11/25/2020
$100.00
Go Dawgs!
Sterling Beall
11/25/2020
$25.00
Stephanie King
11/25/2020
$25.00
Go Dawgs!!
Gary Kurtis
11/24/2020
$25.00
In honor of Phillip Green a below I am ALS member
Tom and Erin Sitterley
11/24/2020
$500.00
Cheryl Smith
11/24/2020
$500.00
My brother Scott was a huge Husky fan. And my husband, Mike Smith, and I are huge Phil Green fans. Go Dawgs!
Anonymous Friend
11/24/2020
$50.00
Clare Durrett
11/23/2020
$37.00
Anonymous Friend
11/23/2020
$5.00
Go Dawgs!
Gale McGrath
11/23/2020
$50.00
For my cousin who was taken by ALS. She was a Husky, too!
Total
$1,607.00
Report Abuse
Edit My Page